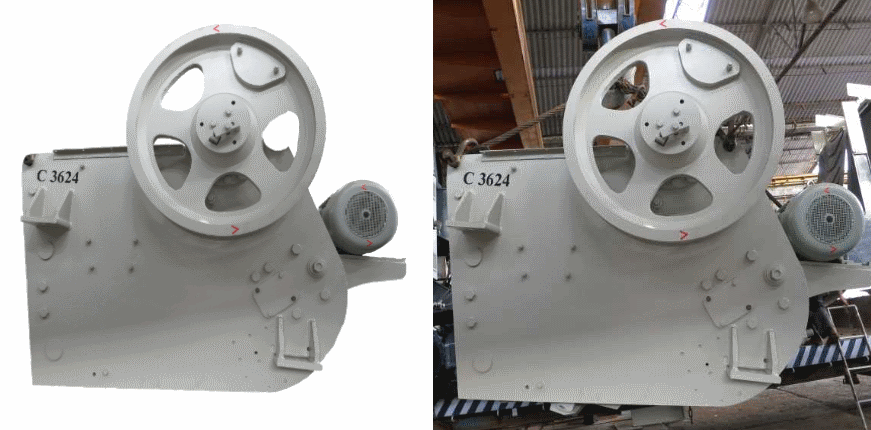 Jaw Crusher Manufacturers
HOW DOES A JAW CRUSHER WORKS ?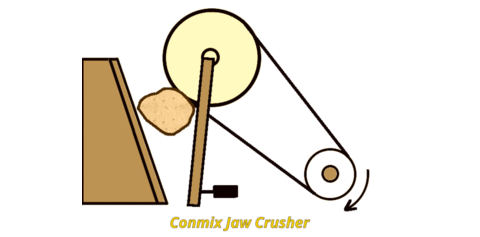 JAW CRUSHER MANUFACTURERS
Jaw Crusher is manufacturing and supplying by Shree Conmix Engineers Pvt Ltd. in Ahmedabad, Gujarat, India.

Conmix Jaw crusher manufacturers is based on a revolutionary modular, non-welded frame construction, offering owners the highest possible fatigue strength, excellent reliability and numerous mounting possibilities. Thanks to the accurately balanced structure, the jaws are easy and economical to install. Combined with special high-quality cast steel components and durable wear parts, means exceptionally high crusher availability, cost-efficient crushing and low cost per ton.

Jaw Plates and other wear parts are designed for high performance and with low operating costs. The life of the wear parts are extended due to the selection of high quality material, proven design and all Jaw Plates are inter-changeable and reversible.

Conmix Jaw Crushers are premium class crushers due to their design as well as to the materials that are used to produce them. Attention has been paid to even the smallest details, so as to ensure the highest possible functionality and reliability, without any compromises. Those who have owned and operated our jaw crushers know that not all jaw crushers are the same!

Shree Conmix Engineers Pvt. Ltd. is a famous jaw crusher manufacturers in India which was established in 1990. Our jaw crusher have been sold overseas with its high quality and effectiveness. You are welcomed to contact us via email or phone and we are waiting for your visit at any time.
Mining
Aggregate
Demolition
Construction
Environmental
Granite, River gravel
Lime Stone, Coal
Modular Design increasing fatigue strength.
Single toggle Grease lubricated Crusher
Remarkable reduction ratio
Fly wheel design that delivers perfect inertia and least vibration.
Interchangeable and reversible jaw plates.
Low operating cost.
Hydraulic CSS adjustment.
High throughput, high degree of size reduction
Easy-to-clean crushing chamber
Sprinkler System (Optional) & Grease Pump (Optional)
Absence of stress inducers such as weld seams assures excellent durability against shock loads.

Comment on "Jaw Crusher Manufacturers"