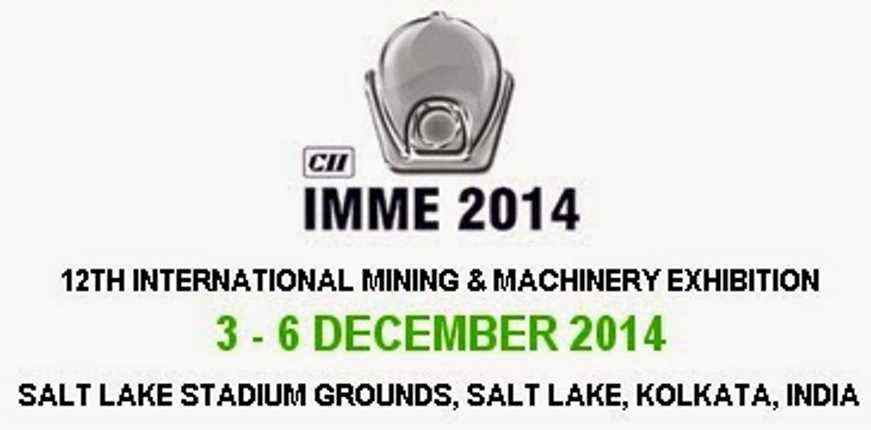 IMMI-2014
IMMI-2014
Shree Conmix Engineers Pvt Ltd. was successfully participated in IMMI-2014.  The IMMI-2014 Indian mining sector plays a pivotal role in the country's infrastructure and economy. Globally, India ranks 2nd in Chromite, 3rd in Coal & Lignite and Bauxite, 4th in Iron ore and 5th in Manganese.
The future of the mining sector lies in laying emphasis on scientific mining so that state of the art technology is used for exploration, efficiencies are realized, clean technologies and safe mining practices are adopted with adequate supporting infrastructure.
India was estimated to have spent $14 billion on coal imports last fiscal year and that figure is likely to rise to $25 billion by 2013/14.
This combined with factors like the widening Current Account Deficit, depreciation of the Indian currency , and need for enhancing infrastructure for bringing back growth in the economy has made sure that the Government has introduced a slew of measures to facilitate / enhance mining in India.
FUTURE OF THE MINING INDUSTRY

Despite the slowdown, India is still the second-fastest growing economy, after China.
Demand for minerals, as well as for mining services, is robust in the country.
Mining in India is becoming more structured, and companies have started outsourcing part of the project to mining service companies.
The largest mining company in India, i.e., Coal India Limited (CIL), plans to invest around INR254 billion during the Twelfth FYP (2012-17).
Contract mining could prove to be a solution to the on-going current coal deficit in country.
As the industry focuses on adapting international levels of technology, there exists untapped potential in the Indian mining equipment sector.
IMMI-2014  TO FEATURE

4 Day International Exhibition
2 Day Global Mining Summit
400+ Exhibitors from India and abroad
10000+ Business visitors
100,000 Square Meters of Exhibition Display area
B2B networking forum for Visitors / Exhibitors
Country Pavilion from Australia, Canada, China, Germany, Indonesia, Italy, Poland, Russia, and UK
Participation from Major Indian companies, Government, PSU's, Nodal Agencies, Media and others.