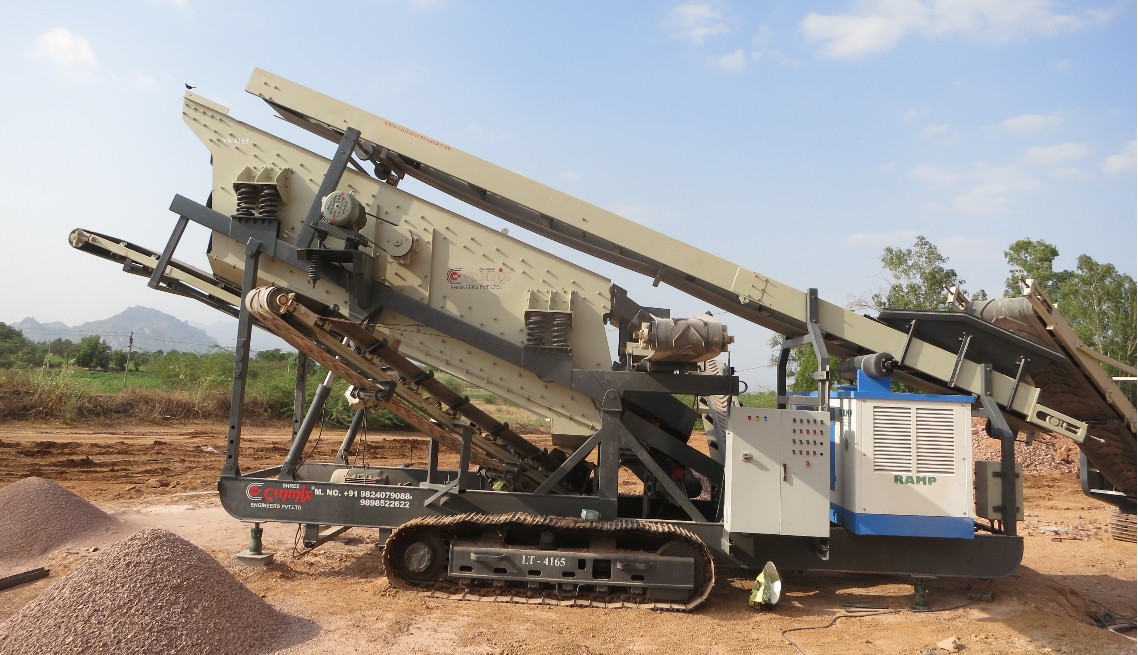 VIBRATING SCREENS AND FEEDERS
Vibrating Screens And Feeders are manufacturing, exporting and supplying a wide range by Shree Conmix Engineers Pvt Ltd. In Ahmedabad, Gujarat, India. Conmix Engineers using quality proven raw material and sophisticated techniques.

This Screens And Feeders are widely applauded in the market for its extraordinary features such as strong construction, optimum quality and rust free.

Tested on every phase of toughness, the offered screen has high load bearing capacity and is used for different purposes in many industries.

Vibrating Screens And Feeders are used widely in stone production line or rock crushing plants for feeding massive, granular materials into crushing equipment or crusher machines.

Shree Conmix Engineers Pvt. Ltd. is a famous for Vibrating Screens And Feeders in India which was established in 1990. Our Vibrating Screens And Feeders have been sold overseas with its high quality and effectiveness. You are welcomed to contact us via email or phone and we are waiting for your visit at any time.
Vibrating Screens & Feeder is feed lump or granulated materials to the other devices evenly and continuously.

In sand and gravel production line, the continuous feeding of the Vibrating Screens & Feeder machine is help to avoid the blockage at receiving hopper.

With easy flow adjustment, low noise and energy consumption, vibrating feeder is applied to crushing and screening production lines on crushing site, in mining, metallurgy, building material, chemistry, mineral processing, and coal industries.

This Vibrating Screens & Feeders are adopting an eccentric block to produce centrifugal force which makes the movable parts like screen box and vibrator move continuously in a circle or an approximate circle.
Smooth outer finish
Low maintenance
High load bearing capacity
Low maintenance and operating cost
High availability of screening machinery
Compact and modular construction
Single or multi deck type
Sand & Crushed Stone
Iron / Bauxite / Copper Ore
Coal, Coke & Iron Ore Fines
Limestone & Dolomite
Basalts & Gypsum
Municipal Solid Waste
Construction & Demolition
E-Waste recycling
Wood Chips, Sawdust, & Wood Flour
Bio-Solids
Shredded Materials
Chemicals