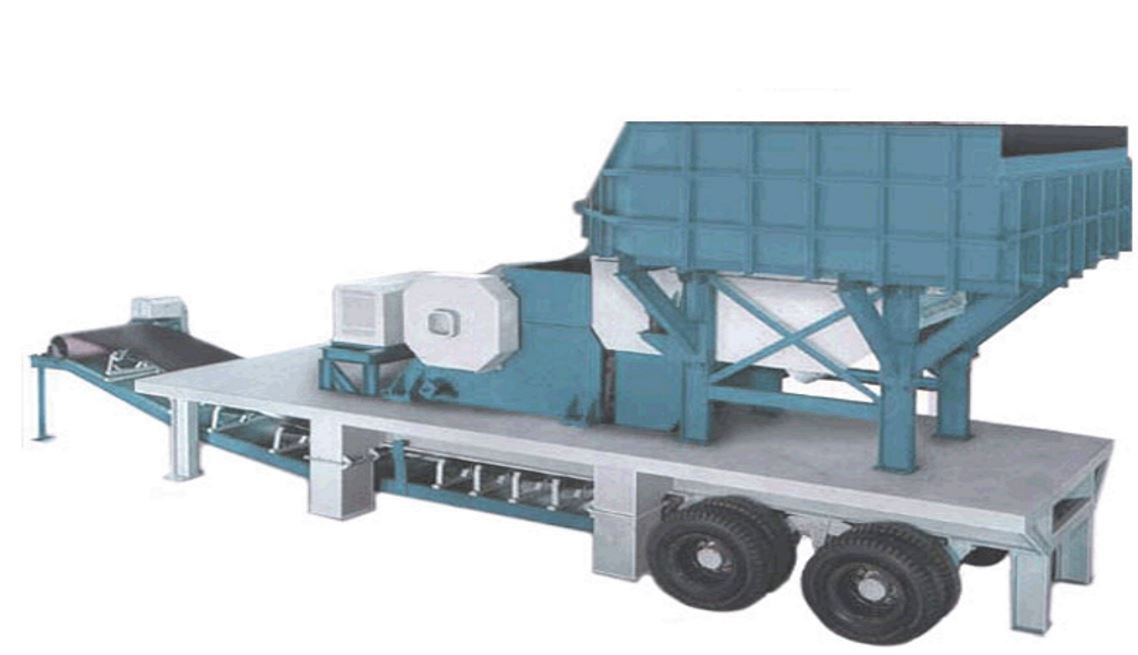 SEMI MOBILE SCREENING PLANT
Semi Mobile Screening Plant is designed to move primary crushing systems from one location to the next as a piggyback load on separate hauling units. Semi Mobile Screening Plant was involved in design and detail engineering of two of these plants for mining site. To enable their mobility, these plants applied a modular built which included feeder hoppers, apron feeders, box frame crusher supports, conveyors, and discharge chutes.
The feed material is delivered via a ramp suitable for truck loading and dumped into a feed hopper. An Feeder running at the bottom of the hopper or a scraper chain conveyor conveys the feed material at a controlled rate to the crushing system.
Once the material has been crushed it is deposited on a feed conveyor below the crusher and transported to a downstream conveyor belt system for further treatment.
Semi Mobile Screening Plant is consist of movable modules and can be shifted to follow exploration at the mine site.
> Less maintenance
> Long service life
> Easy to install
> Cost-effective
> High quantity or limited time.
Semi Mobile Screening Plant is always to be recommended when a change of location in long periods is required in order to optimize the raw material transportation- and operational-costs of the quarry department.
Each Screening plant comes ready to operate with its own feed hopper, feed conveyor, discharge conveyor and material transfer belt. The size and design of the screens naturally depends upon the work that it is intended for.
For further details please, send us inquiry.