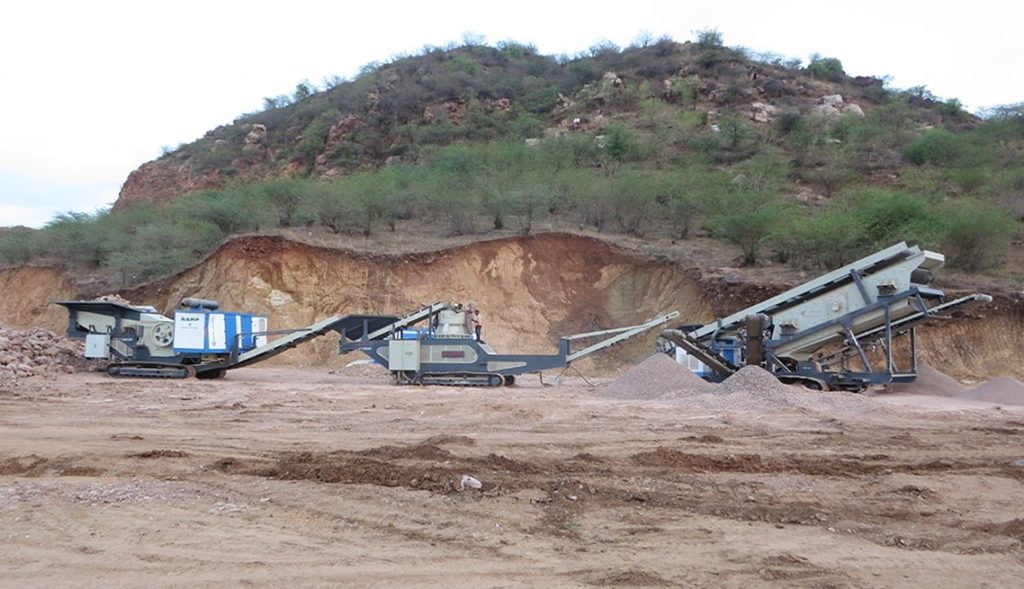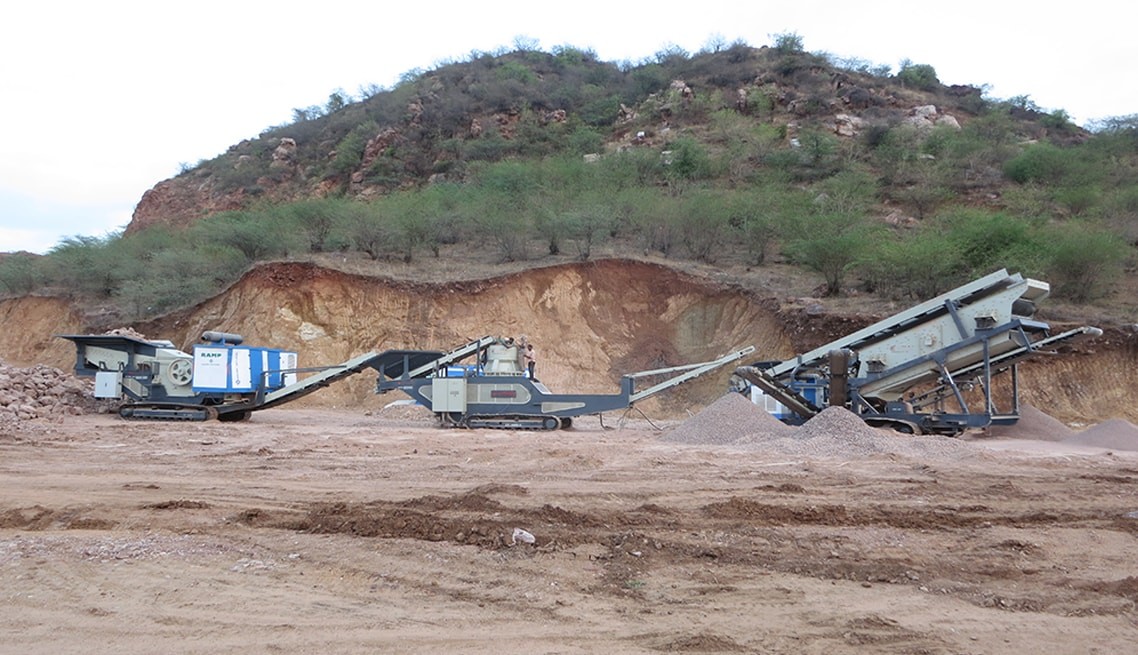 Jaw Crusher Working Principle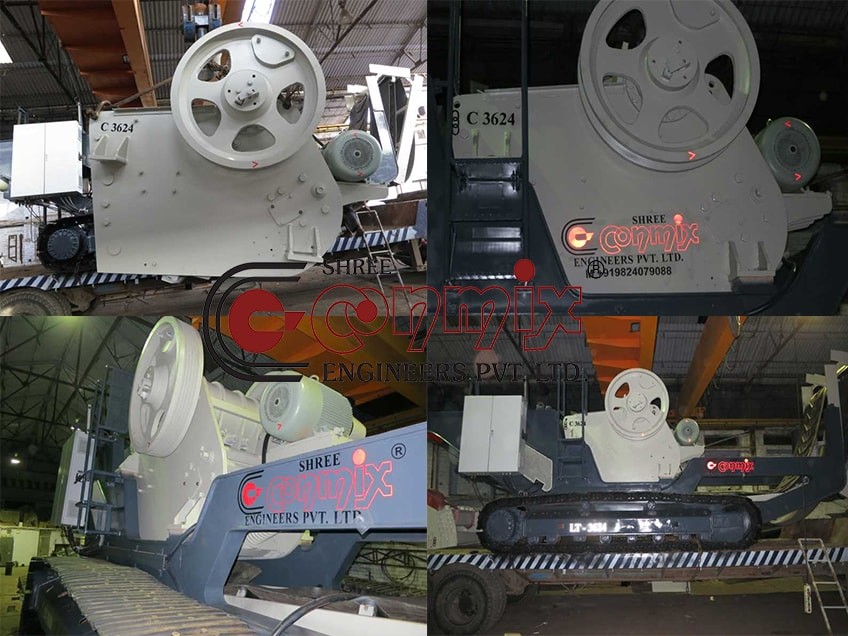 JAW CRUSHERS
Jaw Crusher , Primary Jaw Crusher, Single Toggle Jaw Crusher, Portable Jaw Crushers are manufacturing , supplying and exporting by  Shree Conmix Engineers Pvt Ltd. in Ahmedabad, Gujarat, India.

Sheree Conmix Enigneers Pvt. Ltd. is introducing a huge range of Jaw Crushers, Cone Crusher, VSI Crushing And Screening Machine.  Sheree Conmix Enigneers Pvt. Ltd.  is not name, it is huge brand in Ahmedabad, Indiana Market.

Conmix Jaw Crushers are the most advanced and reliable in the market and are highly productive in a variety of applications.

Conmix Jaw Crusher is based on a revolutionary modular, non-welded frame construction, offering owners the highest possible fatigue strength, excellent reliability and numerous mounting possibilities.

It is also providing  Single & Double Toggle Grease Jaw Crushers, Coal Crushers with special high-quality cast steel components and durable wear parts, means exceptionally high crusher availability, cost-efficient crushing and low cost per ton.
JAW CRUSHER WORKING PRINCIPLE
Jaw Crushers are classified on the basis of the position of the pivoting of the swing jaw

Blake crusher-the swing jaw is fixed at the upper position
Dodge crusher-the swing jaw is fixed at the lower position
Universal crusher-the swing jaw is fixed at an intermediate position

Conmix Jaw crushers are equipped with one fixed and one movable crushing jaw , both of which support crushing plates (wearing parts) in several versions. They form a wedge-shaped crushing part. The walls of the crushing zone are made of replaceable wearing sheets. Crushing is done between the two crushing jaws. The moving jaw of the single toggle jaw crusher moves elliptically. A pendulum motion is being carried out by the double toggle jaw crusher.

The crushing force is produced by an eccentric shaft. Then it is transferred to the crushing zone via a toggle plate system and supported by the back wall of the housing of the machine. Spring pulling rods keep the whole system in a condition of non positive connection. Centrifugal masses on the eccentric shaft serve as compensation for heavy loads. A flywheel is provided in the form of a pulley.

Shree Conmix Engineers Pvt. Ltd. is a famous for Jaw Crusher and Cone Crusher in India which was established in 1990. Our jaw crusher have been sold overseas with its high quality and effectiveness. You are welcomed to contact us via email or phone and we are waiting for your visit at any time.
CONSTRUCTION OF CONMIX JAW CRUSHER
Conmix Single Toggle Jaw Crushers are uses only one toggle plate in its mechanism. Single toggle jaw crushers are provided in heavy and light versions with welded steel housing and a moving jaw in a welded or cast steel version, as well as an eccentric shaft made of high-grade forged steel.

Conmix jaw crushers with a double toggle system are either built with heavy or light welded steel housings, with a moving jaw and a pulling rod in either welded or cast steel versions, as well as an axis and an eccentric shaft made out of high-grade forged steel.
Mining
Aggregate
Demolition
Construction
Environmental
Granite, River gravel
Lime Stone, Coal
high and constant capacity.
Single toggle Grease lubricated Crusher
high operational reliability
long service and lifetime.
Interchangeable and reversible jaw plates.
broad range of application.
easy replacement of wear and spare parts
ow maintenance requirements.
High throughput, high degree of size reduction
Easy-to-clean crushing chamber.
Comment on "Jaw Crusher Working Principle"